Sell any car in Saudi with CarSwitch - Sell Your Car for More
Get more

10-30% more than any dealer offer!

Fast sell

You set the price - sell as fast as you want

Easy & Safe

Keep the car, we`ll bring buyers to you - Fraud proof
Which car are you selling?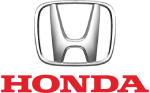 Sell my car for me
Limited time offer - Zero fee for photos, inspection, calls and test drives for 3 months
Take control of your car ad
Sell in 1-2 Weeks
You set the price. Sell as fast as you want
Sell at a better price
10%-30% more than any dealers offers
On your finger tips
Amazing seller portal to make your experience seamless
Easy and Safe
Keep the car, we will bring the buyers to you. Fraud proof.
In the news
"The Middle East`s 50 Most-Funded Startups..."
"Transform the car buying and selling experience..."
"Make the switch without a hitch..."
"Making car buying or selling as easy as flicking a switch..."
"Take the pain out of buying and selling used cars in UAE..."
"Outsmart your UAE car dealer with these winning tricks..."
Testimonials
A great buying experience. All the details of the car were clear and accurate as it can be from a basic inspection. They saved me lots of time and money which i would have paid to make any initial inspection on a car. Their representative UTHMAN was very decent, helpful and responsive. The only issue i had was that the car papers weren't finished with the seller's bank when i reserved the car, which made me wait 8 days before getting the car. Overall, a great experience.
Mostafa Nasef
I sold my car today through carswitch. Their service is very systematic and transparent. Really appreciate few points when comparing even other branded competitor - They're not demotivate the seller about desired price. Seller can monitor live information about buyer's enquiry and know about market pulse. Initial advertising cost is very reasonable 50dhs including technician's visit at seller's place for inspection & photos.
Sreejith P R
Kamran and Sufiyan helped the seller and me by facilitating the sale and guiding through the process.
Adil Khan
I loved their service. They were so quick to connect us to the buyer and get us the best deal. Also the after sale service was quick as the staff was present with us until we go the car transferred under our name. What I liked also is the website is up to date and once the car is sold the update is done on the website unlike other sites where I always find out that the car was sold long time back. Thank you Carswitch team
Aida Omar
Professional team, always on time and following transparent and straight forward process. They helped me in selling my car at the right price with minimal hustle. Thank you CarSwitch team.
Ahmad Swaid
I never thought selling a car
LJ Dsouza
We bought a car through carswitch and thanks to Imtiaz, Sameer and Mohammad Ashar, the process was seemless and stress-free. Being new in the country they were very kind and patient to explain to me the processes and the requirements involved for the registration, insurance, etc. We will definitely go back to them if we want to sell or buy a car.
Pik Ki Hogan
(Translated by Google) A very excellent company and I advise everyone who wants to sell their car to deal with them Thank you carswitch (Original) شركة ممتازة جدا وانصح كل من يريد بيع سيارته التعامل معهم شكرا لكم carswitch
SAAD AHMED
I didn't know that selling my car would be so easy. My car was sold within 2 hours of posting the ad and that too at my original quoted price. The entire process has been made hassle free and convenient for the seller. The team handles everything for you, from the inspection team to the sales support and finally the after sales. Special thanks to Mr. Usman for his help during transfer process. Hats off to the entire CarSwitch team
Sajid Zahoor
Amazing experience... will recommend everyone buying or selling the car to use Car Switch. Such a cumbersome process made super super simple . I already bought a car in 2019 using carswitch and again bought another yesterday (8th Dec 2021). They help me sell my old car and used that money to buy a even more greater car. Yesterday from 10am to 1pm I was able to complete both the old car sell and buying the new car. All the very best CarSwitch... Keep up the great work.
rakesh jayakumar
Smooth experience with selling my car in less than a week with more cash in hand. Thanks Mohammad Ashar.
Tareq Haddad
Glad that I sold my car today. All staffs are helpful and supportive especially Mr. Sikandar. I really appreciate all your efforts Mr. Sikandar, keep it up
ronnieballistic
Mohammad ashar was very helpful and professional! The full team from the time they came to inspect the car till I sold the car was very helpful, thank you car switch team !
Motasem Shehan
Got my car sold by carswitch. Thanks to Adham and Mohammad Ashar
Haseeb Javed Raja
Being new to Dubai, I wasn't sure about the buying process, inspections, mechanics, etc. CarSwitch has made the process stress-free and easy. I felt comfortable buying from their site knowing a full inspection was already conducted, history report was available, and photos of all damage were shown. This site saved me from driving all over the city looking at vehicles only to be disappointed once I saw the vehicle in-person. Mohammad Ashar is amazing. He stayed with me and the seller the whole morning at the RTA, even working through his break time, to make sure the process was completed. He answered all of my questions and was so helpful. Thank you Mohammad!! Definitely would recommend to everyone. A+!
Mike Tedesco
The best service ever in one week got my car sold with the price I wanted and Mohammad Ashar made it so easy
Rabih Hamouche
This was the easiest and fastest sale I had in selling anything. I took my car for inspection and report. 24 hours it was sold. Great team, great support. Thank you
Dr Ashraf Gamal
The process of selling our car was smooth and hassle-free with Car Switch. Great support by the team. Thank you!
Viren Salian
I have sold my car with car switch I was happy from the service by the team especially from mohamed usman and omar mohamed osman has shown his professionalism and patience with me and the buyer
feras bkoor
Best place to sell your car, I sold my car in just 1 day, with there Best representative Mohammed Ashar.
Akhi at your side
Interested in a specific make?
How Should I Sell My Car in Dubai and UAE?
Looking for an easy and hassle-free way to sell your car in Dubai and UAE? After all, the process of selling your used car in UAE can be complicated, lengthy, and challenging if you don't get help from experts. CarSwitch can help you sell any car in Dubai and UAE. Keep the following factors in mind to get the best price for your used car.
Finding the right buyer: Unless your full-time job is to sell a car, it can be challenging to find the right buyer quickly. You are likely to come across many non-serious buyers who are just window shopping without having any intentions to buy a car. It goes without saying that dealing with such buyers can be a massive waste of your time.
Advertising: Finding the right channels to advertise your car can also be a challenge because there are several platforms and some of them might be more effective for targeting the buyers for your used car. If you use CarSwitch to sell a car online in Dubai and UAE, we can make the process easier and faster by lining up buyers through our social media channels as well as other sites.
Setting the right price tag: Many people find it challenging to set the price for their car. If you underestimate the value of your car, you can end up selling your car for a lot less than what it's actually worth. On the other hand, if you set it too high, you might not be able to find buyers. To make this less challenging for you, we have made our proprietary car valuator available for free.
It's a challenging process: From transferring the car at the RTA to using a sellers agreement to protect yourself, you may have to go through many complicated steps when you sell any car. However, you don't need to do all this on your own, as CarSwitch can guide you throughout the process.
Why use CarSwitch to sell any car in Dubai and UAE
Wondering "How will CarSwitch sell my car in Dubai and UAE?" You can relax while we take care of everything, including taking pictures of your car, helping you set the right price, and advertising it through multiple channels. We'll line up buyers for you, negotiate on your behalf, and guide you to make sure all the paperwork is done correctly. CarSwitch will even manage the test drive at the location and time that's most convenient for you. And if you're pressed for time, we can also help you auction off your car within a day. It's the best marketplace to sell car in Dubai and UAE.
You can leverage these features to sell your car:
Will CarSwitch offer price advice to help me sell my car in Dubai and UAE?
CarSwitch uses AI techniques to analyze thousands of real transactions to provide you with real time price guidance. Not only will this help you set the right price for your used car, but you'll also be able to sell your car in Dubai and UAE as fast as you want. With our price guidance, you will have a better understanding of what a private car buyer is likely to offer for your vehicle as well as instant cash dealer deals.
Free online car valuator
The experts at CarSwitch have put their knowledge in a free car valuator that can be used online to immediately estimate a used car's value. Using a proprietary algorithm, the car valuator helps you estimate a fair value for your vehicle.
Exciting seller badges
Are you wondering 'how can I make my car listing more prominent when I sell my car in Dubai and UAE?' You can use these free badges to do so:
- Price dropped: With this badge, you can let buyers know that the price of your used car has dropped.
- Negotiable: This one lets you inform car buyers that there's room for negotiation. Just visit the seller portal to set the last price for your car and CarSwitch will take care of everything else.
- Urgent sale: If you want to sell your car quickly, then be sure to use the urgent sale badge. It gives you the option to set a countdown of days you have left to sell your car.
- Condition:This badge provides you an easy way to tell buyers that you have kept your car well-maintained. If you receive a high inspection score from our inspection during the selling process, it will be activated automatically..