Sell any car in Saudi with CarSwitch - Sell Your Car for More
Get more

10-30% more than any dealer offer!

Fast sell

You set the price - sell as fast as you want

Easy & Safe

Keep the car, we`ll bring buyers to you - Fraud proof
Which car are you selling?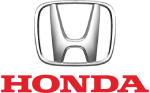 Sell my car for me
Limited time offer - Zero fee for photos, inspection, calls and test drives for 3 months
Take control of your car ad
Sell in 1-2 Weeks
You set the price. Sell as fast as you want
Sell at a better price
10%-30% more than any dealers offers
On your finger tips
Amazing seller portal to make your experience seamless
Easy and Safe
Keep the car, we will bring the buyers to you. Fraud proof.
In the news
"The Middle East`s 50 Most-Funded Startups..."
"Transform the car buying and selling experience..."
"Make the switch without a hitch..."
"Making car buying or selling as easy as flicking a switch..."
"Take the pain out of buying and selling used cars in UAE..."
"Outsmart your UAE car dealer with these winning tricks..."
Testimonials
Carswitch provides such a great service. I had my car listed last week and within 5 days i received 10 plus offers and yesterday my car soldout. Sufiyan and Anthony both guys are very supporting in facilitating the sale and deals. Thanks both guys and car switch.
Ahsan Hussain
Carswitch is most reliable for online car sale and buy. I sold my car in a ziff...They are very professional. Strongly recommended.
MJ Jazz
Had a great experience selling my car. One hour from the inspection the ad was live and I immediately started receiving offers and the following day the car was sold for my expected price. They helped me out throughout the transfer of ownership. I will definitely recommended to anyone that needs to sell their car stress-free.
Sara Mohsen
Mr. Mohammad Sufiyan is very helpful at RTA center in Al Barsha. We dealed with him for transaction twice here and process is smooth and hassle free. Highly recommend Carswitch as well. It's my first option for car buying and selling.
Lianghao Chen
Amazing service and took care of everything for me. Did not even have time to advertise on other websites as the car was sold in one day
Fadi Kanan
Selling my car with CarSwitch was a great experience. The whole process from start to end was very seamless. They always keep updating me on current offers. Once decided they took charge of everything and did the whole process at RTA. Very punctual and informative. Friendly and polite staff. They deal with potential buyers so you don't have to talk to anyone personally. Would recommend to anyone selling their car, because they will save a lot of their time using CarSwitch.
Marina Leljak
Thanks a lot for your excellent service, really i need to give very good feedback regarding service and everything, i sold my car today and happy to deal with u guys…… also thanks for muhamed sufiyan from same company for providing excellent service and helping full time with me and buyer at tasjeel rta dubai the n barsha Area … i appreciate. Thanks
Mohamed Khallaf
Dear Mr. Sufiyan, It was really nice meeting you in person and made all transactions without any hassles for seller like me. It was really a wonderful experience to me in working with you for selling my car. Thanks to car switch.com company for all the deal and looking forward to seeing everyone in any future requirements of buying or selling car. Many thanks and all the very best to the entire team!
Raghu Kumar
Quick and very efficient! Car sold in less than 48h! Great job Sufiyan and Anthony!!
Sly_dxb
hey queens! ily, even though I didnt sell my car through you guys I had an incredible experience!!
krishna
They are professionals and take out a lot of things part from you , they are the best way to sell your car in Uae
Amr sheehap
Easy to use with great service and back office team. Really thankful to Sufiyan and Kamran for all their help until the car got sold - they went the extra mile to help with the transition.
Preet Sagar
I had a great experience selling my car through Car switch . Very professionally handled, from follow up to assistance and advice. Special thanks to Kamran for finalizing the deal and great job done by the post-sales delivery person - Sufiyan. He is an absolute pro when it comes to handling all the requirements related to a smooth transfer of ownership … he has a great attitude with his customers, very patient and gives the right advise ! Sufiyan is a great asset to Car Switch ! Highly recommended
Binoj Nair
It is the third car, I am selling with Car switch and quite happy with their service and the way they coordinated the deal.. They have done the testing of car and listed properly. The seller came and they allowed us to negotiate and then they also reduced their fees a bit to close the deal. they got the real buyer within 3 days and the deal done in one go. No hassles. The current charges are little high for a low priced car and if they work on the pricing it will have even better for the visibility and more reach
Ananda Kumar
Carswith provides such a great service, always on time, very professional. It took me 1 month to sell the car with these guys and get the exact amount I wanted. Highly recommended!
Maria DXB
Had a great deal of support from the staff of Car Switch. Mohammed Ashar handled the transactions and made it easy for the buyer n seller.
Asif Malik
Amazing service! Worth every penny! Hassle-free and very quick. I had my car listed on Tuesday & I got in total 9 offers in 4 days. Everything happened through the App. By the following Sunday it was sold already! Thanks guys!
Humam Abushaban
Had a great deal of support from the staff of Car Switch. Sufiyan handled the transactions and made it easy for the buyer n seller. And not to forget Sameer on initial stages of cordination with banks n insurance companies was very helpful.
Suhail hussain
The agent Mohamed Sofian who handled my car selling process is so professional and made the whole thing so easy and smooth due to his wide knowledge ,experience and work relationship , I simply sat back and just called to sign and collect my money , it was all about 10 minutes! Thanks Sofian
Hatem Khalifa
Sofian was extreemly efficient and helpful through out the whole process of selling my car I highly recommend to use the company
Aziz SHASH
How Should I Sell My Car in Dubai and UAE?
Looking for an easy and hassle-free way to sell your car in Dubai and UAE? After all, the process of selling your used car in UAE can be complicated, lengthy, and challenging if you don't get help from experts. CarSwitch can help you sell any car in Dubai and UAE. Keep the following factors in mind to get the best price for your used car.
Finding the right buyer: Unless your full-time job is to sell a car, it can be challenging to find the right buyer quickly. You are likely to come across many non-serious buyers who are just window shopping without having any intentions to buy a car. It goes without saying that dealing with such buyers can be a massive waste of your time.
Advertising: Finding the right channels to advertise your car can also be a challenge because there are several platforms and some of them might be more effective for targeting the buyers for your used car. If you use CarSwitch to sell a car online in Dubai and UAE, we can make the process easier and faster by lining up buyers through our social media channels as well as other sites.
Setting the right price tag: Many people find it challenging to set the price for their car. If you underestimate the value of your car, you can end up selling your car for a lot less than what it's actually worth. On the other hand, if you set it too high, you might not be able to find buyers. To make this less challenging for you, we have made our proprietary car valuator available for free.
It's a challenging process: From transferring the car at the RTA to using a sellers agreement to protect yourself, you may have to go through many complicated steps when you sell any car. However, you don't need to do all this on your own, as CarSwitch can guide you throughout the process.
Why use CarSwitch to sell any car in Dubai and UAE
Wondering "How will CarSwitch sell my car in Dubai and UAE?" You can relax while we take care of everything, including taking pictures of your car, helping you set the right price, and advertising it through multiple channels. We'll line up buyers for you, negotiate on your behalf, and guide you to make sure all the paperwork is done correctly. CarSwitch will even manage the test drive at the location and time that's most convenient for you. And if you're pressed for time, we can also help you auction off your car within a day. It's the best marketplace to sell car in Dubai and UAE.
You can leverage these features to sell your car:
Will CarSwitch offer price advice to help me sell my car in Dubai and UAE?
CarSwitch uses AI techniques to analyze thousands of real transactions to provide you with real time price guidance. Not only will this help you set the right price for your used car, but you'll also be able to sell your car in Dubai and UAE as fast as you want. With our price guidance, you will have a better understanding of what a private car buyer is likely to offer for your vehicle as well as instant cash dealer deals.
Free online car valuator
The experts at CarSwitch have put their knowledge in a free car valuator that can be used online to immediately estimate a used car's value. Using a proprietary algorithm, the car valuator helps you estimate a fair value for your vehicle.
Exciting seller badges
Are you wondering 'how can I make my car listing more prominent when I sell my car in Dubai and UAE?' You can use these free badges to do so:
- Price dropped: With this badge, you can let buyers know that the price of your used car has dropped.
- Negotiable: This one lets you inform car buyers that there's room for negotiation. Just visit the seller portal to set the last price for your car and CarSwitch will take care of everything else.
- Urgent sale: If you want to sell your car quickly, then be sure to use the urgent sale badge. It gives you the option to set a countdown of days you have left to sell your car.
- Condition:This badge provides you an easy way to tell buyers that you have kept your car well-maintained. If you receive a high inspection score from our inspection during the selling process, it will be activated automatically..